Predator Zombie has a moderate amount of hit points but unlike any other zombies, the computer can't control it. Instead, it is controlled by a player in Zombie Mode who has the Predator Zombie Gamepass. It looks similar to the Tank Beast but is slightly transparent, can run fast and it emits a crimson red fire. It has 2 abilities:
Invisibility - it can go invisible for 5 seconds and it has a cooldown time of 10 seconds
Micro shockwave -It can create a small wave or earthquake that can deal moderate amount of damage and it has a cooldown time of 10 seconds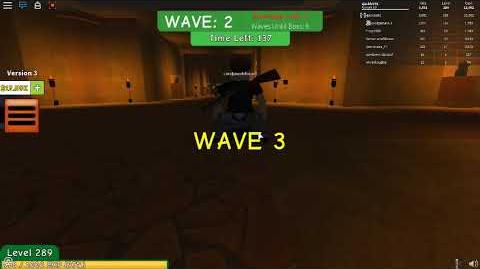 It uses the fast zombie animation
The Predator Zombie is the first gamepass zombie in the game
The first non-AI Zombie
The one of the only zombies that can go completely invisible, the other being the Dark Ghost.